NSpect
ERIS has developed an inspection/survey management product called NSpect, which encompasses four components; survey submission, survey template management, ad-hoc reporting, and integration to SharePoint.   It is a full HTML5 compliant web based tool with mobile device access capabilities which allows users to access anywhere, any time.  It works directly with SharePoint 365 cloud, SharePoint 2013 on premise ECM environments. NSpect has the capability of automatically creating content types, libraries and metadata based on the inspection templates to store the PDF generated inspection reports with digital signatures. If required NSpect can also delegate the authentication and membership control to SharePoint.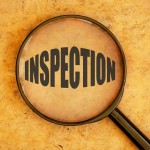 View a demo of our product
If you are interested and have questions feel free to email us at
info@erissolutions.ca or call us directly at (780) 468-2928.
We can customize our product to your company's requirements, let us show you how.
Capture inspection data
Manage approvals
Report on critical analytics
Track, monitor, and manage tasks
Manage audits
Be able to pre-fill inspection forms with specific data
Manage the approval processes with tasks and workflows
Have documents with date/time stamped information
Able to attach photos and additional documents
Provide enhanced dashboards for presentations
Customise and standardise branding on everything